Gatlinburg
A gateway to the Great Smoky Mountains National Park
Located right along the border of the Smoky Mountains, Gatlinburg offers an ideal combination of culture, family activities, food, and outdoor adventure. Gatlinburg is home to Tennessee's only ski resort, annual events for the whole family, historic and cultural attractions, plenty of dining options, and so much more. 
Ripley's Aquarium
Visit Ripley's Aquarium of the Smokies in Gatlinburg, Tennessee to see an underwater treasure of aquatic life. Watch sharks, sea turtles, and schools of fish swim over-head, travel through the world's most spectacular underwater tunnel and enjoy hourly dive shows. Pet a stingray, hold horseshoe crabs and come face to face with a giant octopus, sea horses, tropical fish, piranha, poisonous frogs, and other exotic creatures.
Ober Gatlinburg
Ober Gatlinburg offers year-round activities like skiing and snowboarding as well as scenic chairlift rides, a mountain coaster, and more. During the summers, Ober Gatlinburg has live music on Saturday evenings while fall visitors must check out the annual Oktoberfest celebration. There's always something going on at this mountain destination. A must at Ober Gatlinburg is the aerial tramway  
Space Needle
Ride up the glass elevator of the Gatlinburg Space Needle, which towers over 400 feet and features a breathtaking 360-degree view of the Smokies. The Gatlinburg Space Needle is open year-round, so the view is ever changing depending on the season.
Downtown Gatlinburg
Downtown Gatlinburg is a hub of things to do. There are plenty of places to eat in Downtown Gatlinburg, including area favorites like Cherokee Grill and Steakhouse, Smoky Mountain Trout House, Bennett's Pit Bar-B-Que, The Peddler Steakhouse, and Pancake Pantry. Downtown Gatlinburg is also home to some of the area's most popular attractions, including the Gatlinburg Pinball Museum, IRIS Theater, Guinness World of Records, and all the Ripley's attractions. 
Gatlinburg Annual Events
Gatlinburg hosts a number of events throughout the year for families and groups of all ages. 
Spring Wildflower Pilgrimage
Taking place every April, the Spring Wildflower Pilgrimage welcomes serious botanists and casual gardeners to experience the wonders of the spring wildflowers in the Smoky Mountains. The event has been going on since 1951, offering more than 150 programs showcasing the wide varieties of flora and fauna in the region. 
First Independence Day Parade in the U.S.
For over 40 years, Gatlinburg has kicked off its 4th of July celebration before anyone else in the nation. The parade begins at 12:01 a.m. on July 4th in downtown Gatlinburg. The event has garnered national attention for its midnight parade and was named as a "Top 10 Parade to see in the U.S." by National Geographic Traveler Magazine. Book your rental early and get your spot before the crowd. This is a must-see event. 
Fantasy of Lights Christmas Parade
Also running for more than 40 years, the annual Fantasy of Lights parade is a celebration of the winter season and a must-see for any family visiting in the winter. The event starts at Baskin Creek Bypass and features floats and festive lights from local businesses and organizations. 
Book your Gatlinburg vacation rental today to experience the area's unbelievable attractions and historic events.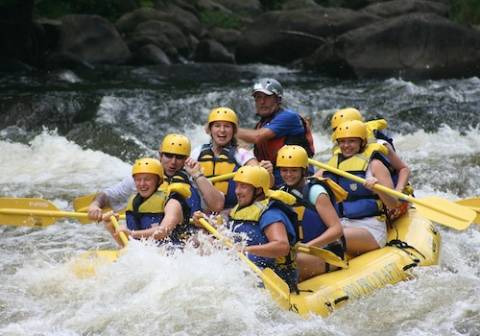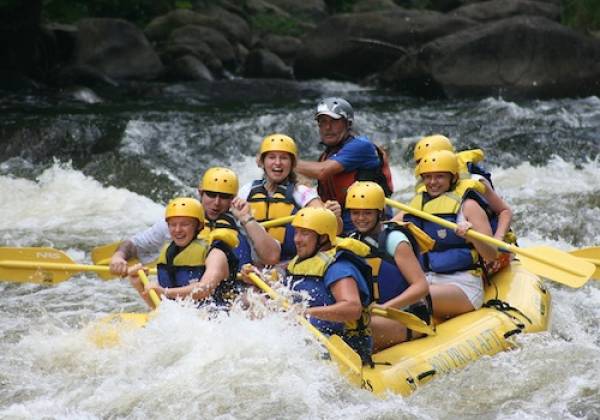 Other Things to do in Gatlinburg
Great Smoky Mountains Arts & Crafts Community
Roaring Fork Motor Trail
Gatlinburg Sky Lift
White Water Rafting
Ghost Haunt Tours
Hillbilly Golf
Bent Creek Golf Course